Summer screen wash now based on distilled water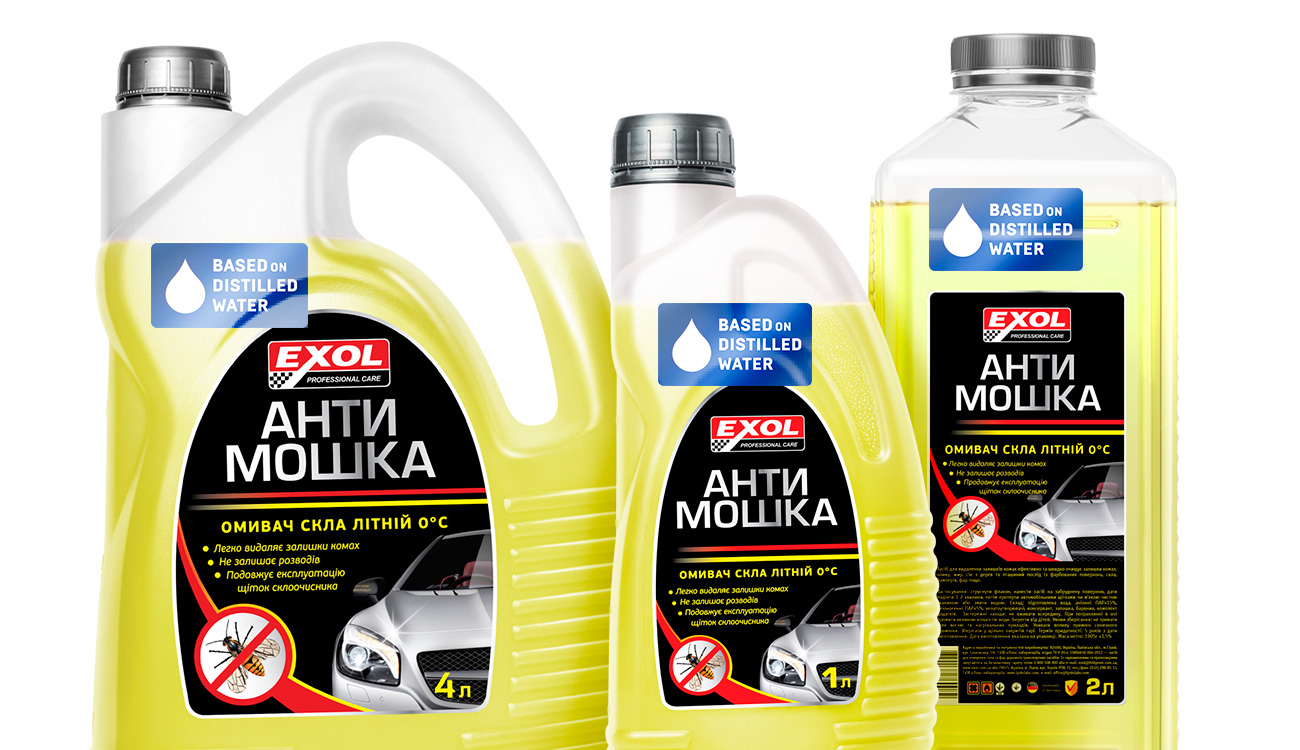 Summer screen wash TM EXOL now made on the basis of distilled water. Thanks to purified water anti-smear agents provide better properties, remove bugs, all types of dirt, grim and sap from window glass without streaks.
Distilled water has been modified at the molecular level, purified from minerals or contaminants. The absence of insoluble salts in distilled water has a significant impact on the quality of the screen wash liquids increasing the cleaning power of agents. In addition it provides the cleanliness of the windshield wiper system.
Look for new summer screen wash TM EXOL marked with sticker "Based on distilled water" at filling stations in convenient packs 1l, 2l and 4L.